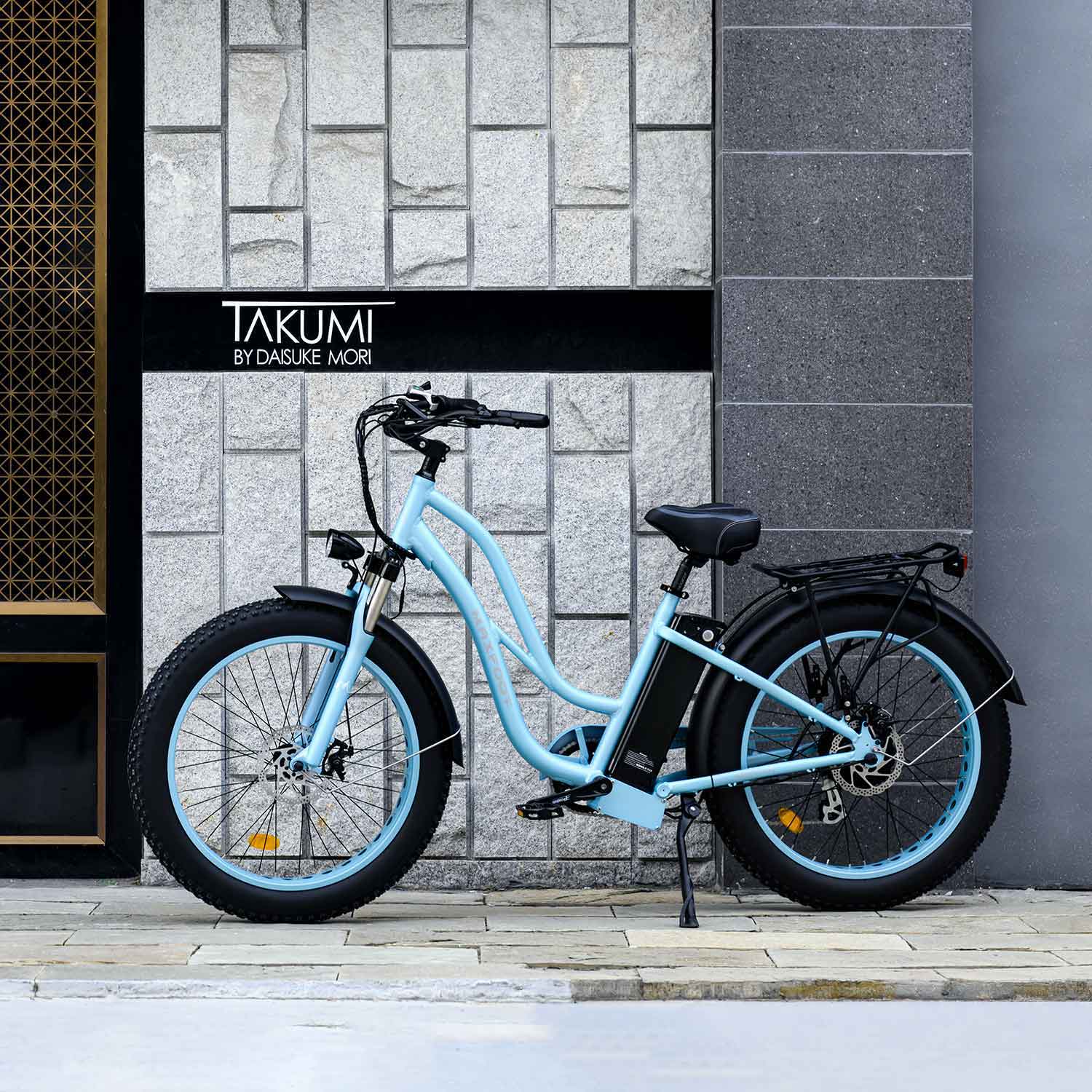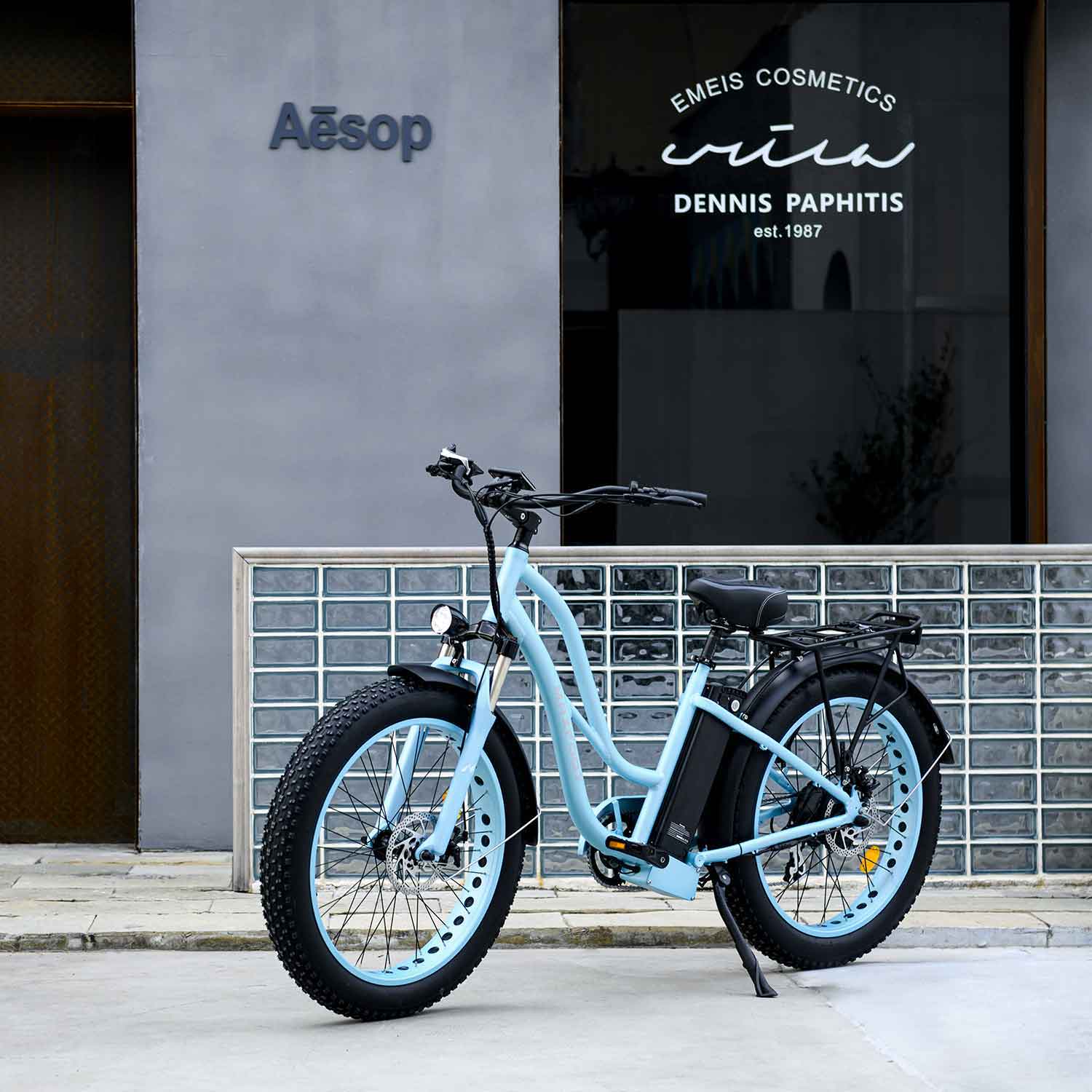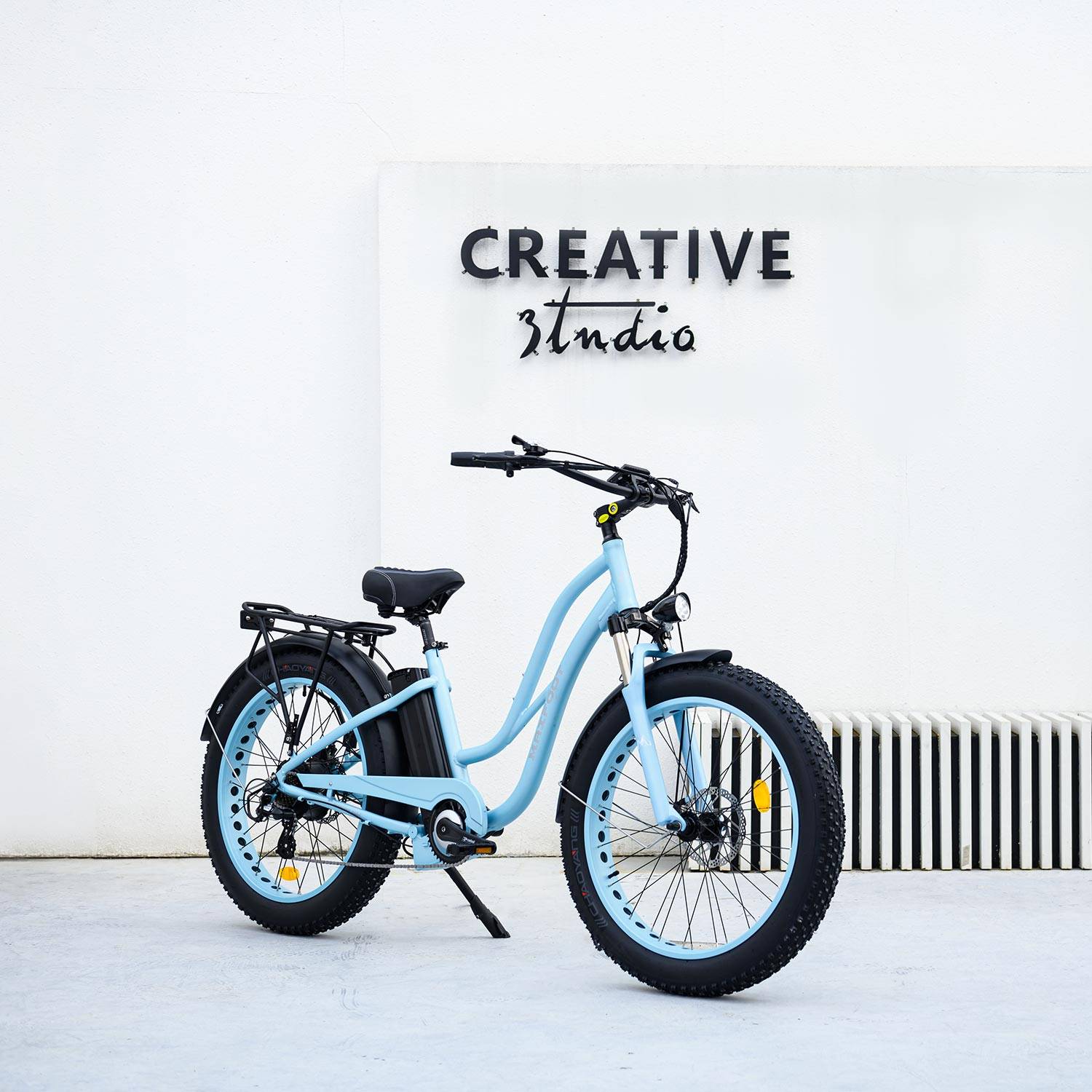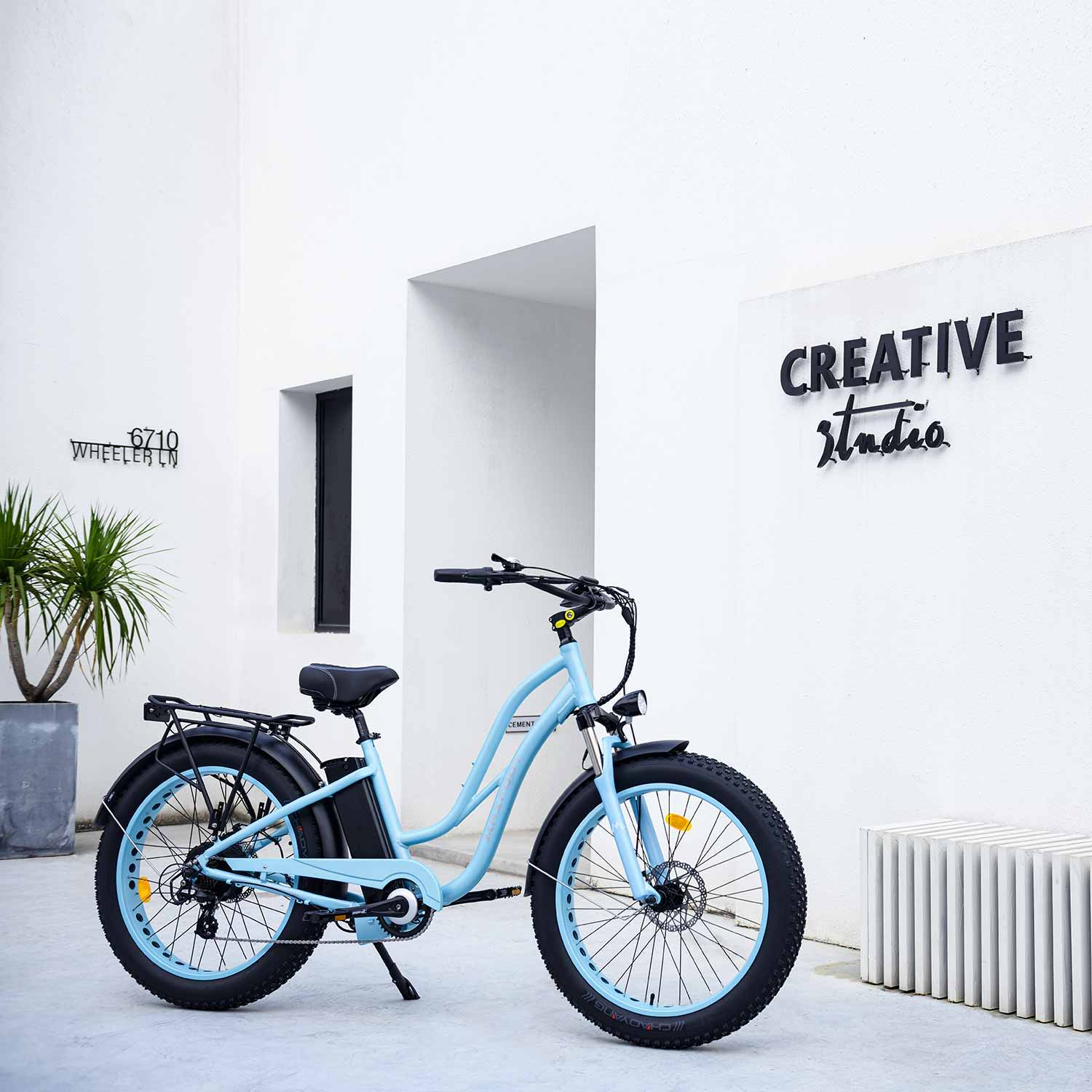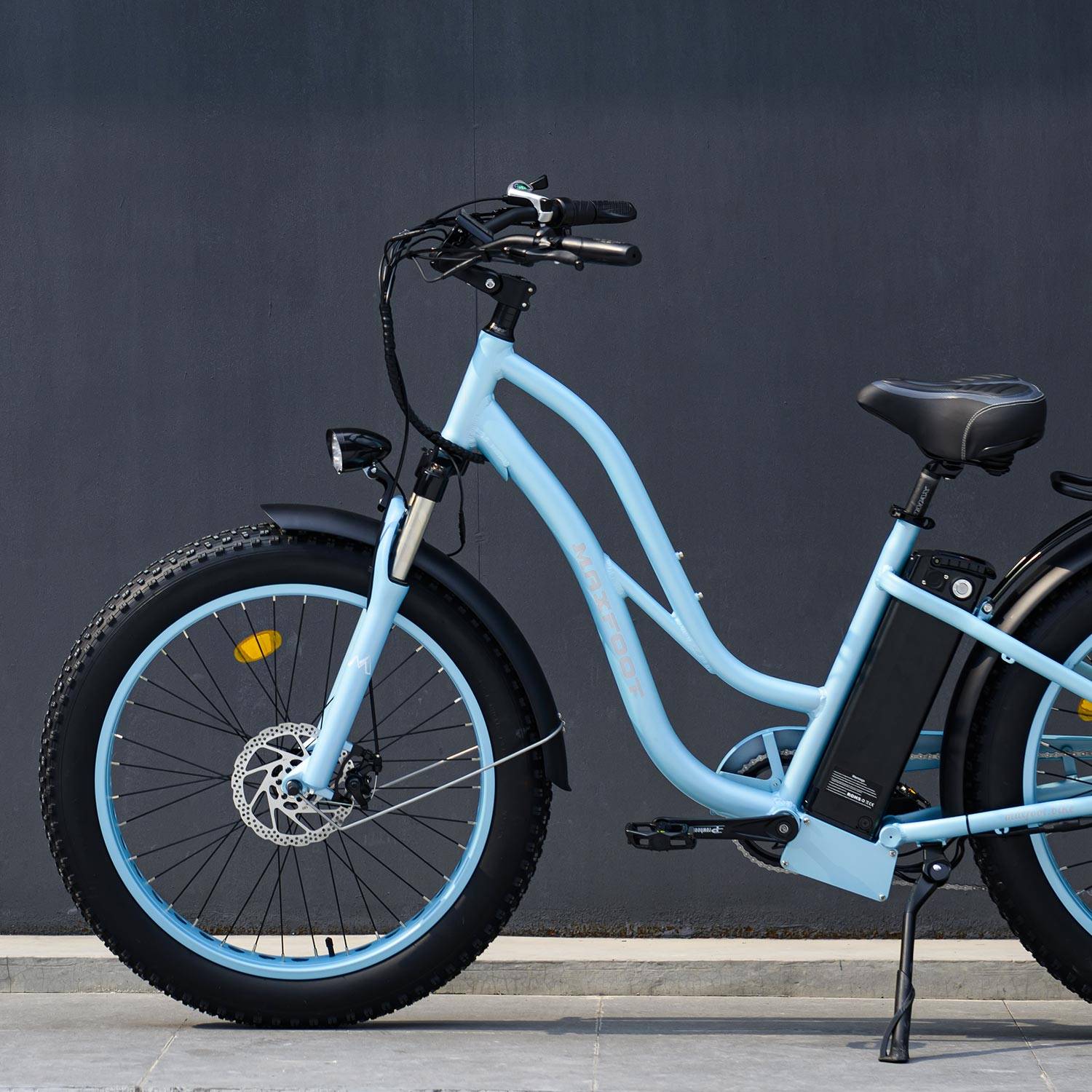 -6%

Zoom the image with mouse
Ask An Expert
[750W] MF-17 P Electric Cruiser Bike
For Canadian/Mexican customers: please contact us for quoting shipping cost.
Best Choice For Cost-Effectiveness
Maxfoot MF-17 is a new fat-tired cruiser electric bike launched by Maxfoot in 2020, which is a cost-effective model we launched for the majority of cycling enthusiasts. Under the same configuration, the price of the MF-17 series must be affordable.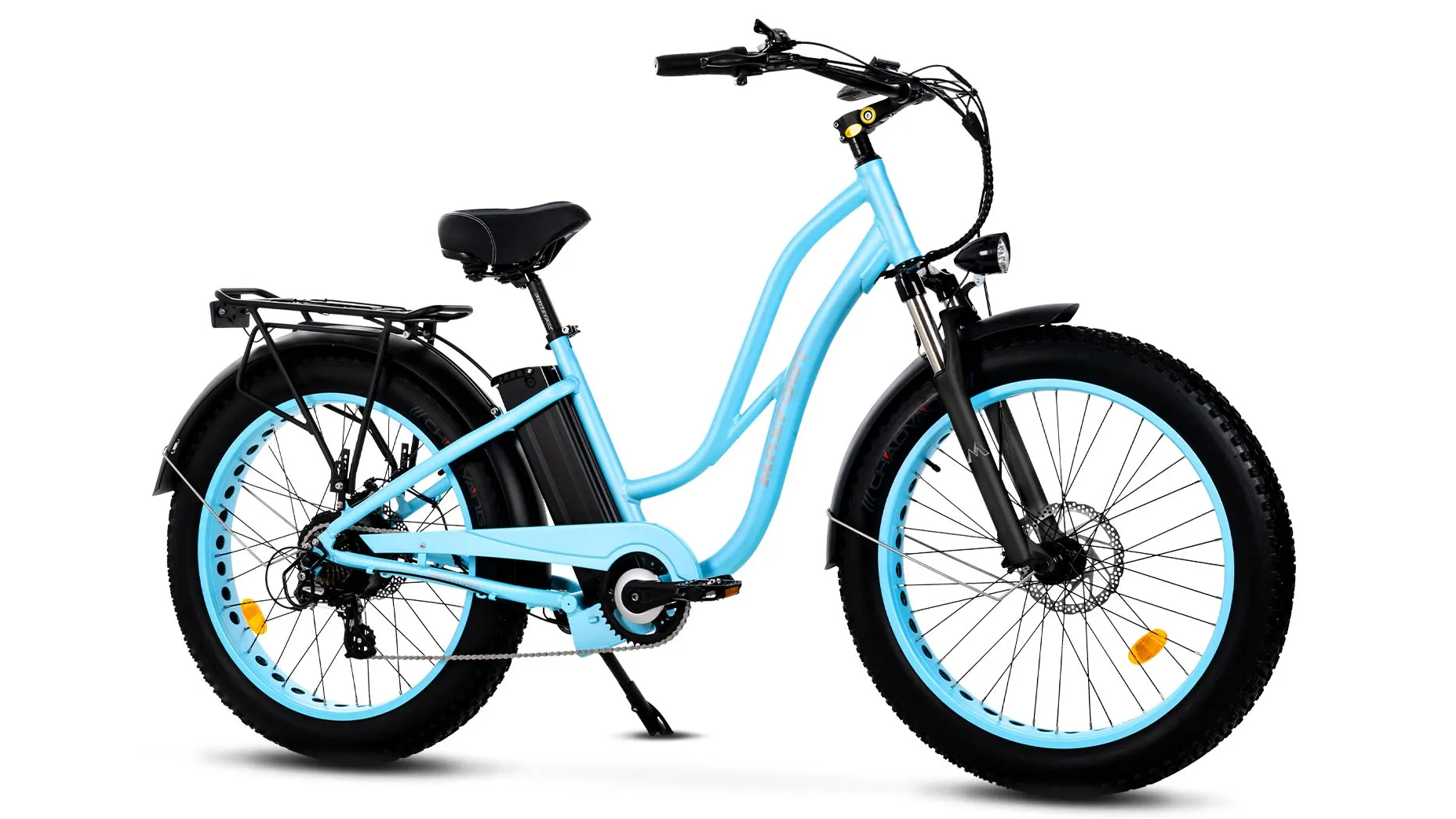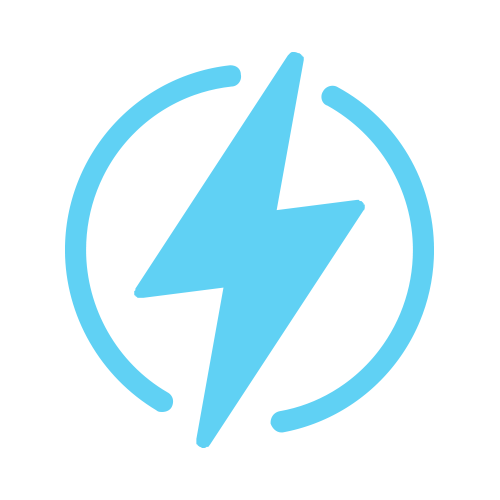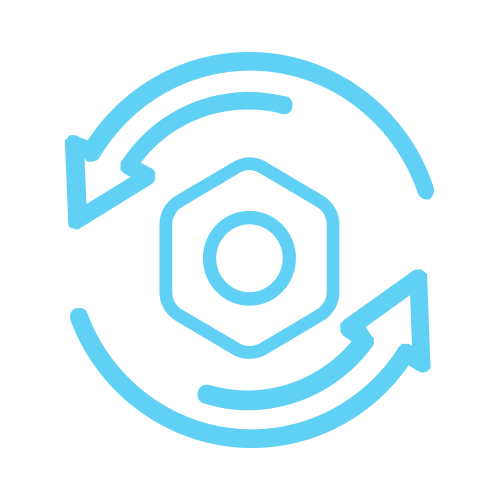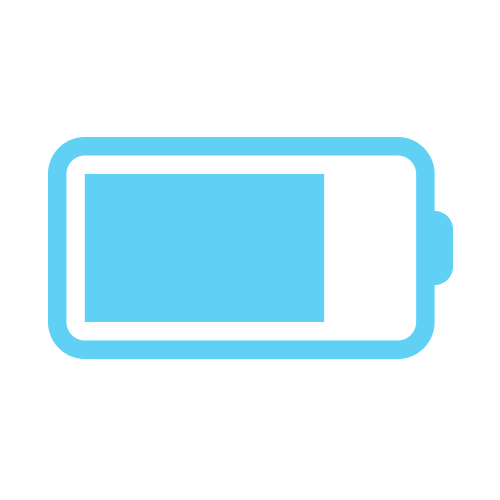 48V -13 Ah
Lithium-lon Battery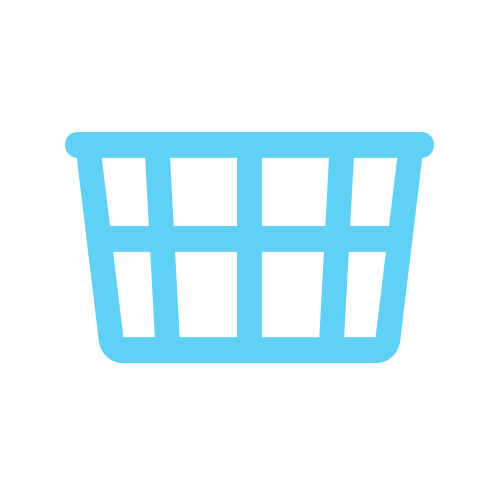 Technical Specifications
Step-thru Frame Design

Step-thru frame design on MF-17 allows riders ride on the bike more easily. The standover height of MF-17 is only 19.5 inch.

Suspension Front Fork

We developed and produced Maxfoot suspension forks in cooperation with well-known manufacturers. While ensuring beautiful design, we pay more attention to the rider's experience. The long-distance suspension stroke allows the MF-18 P to filter out most of the bumps, ensuring a comfortable riding experience for the rider. Therefore, with the Maxfoot suspension fork, the MF-18 P can conquer many terrains.

Thoughtful Big Curved Handlebar

Curved Handlebar aluminum handlebars allow adjustment to support various arm lengths and a more laid back riding position. During riding, the curved handlebar allows the rider to ride in a comfortable position. you will not feel uncomfortable because of the sitting position even when traveling long distances.

Thick Padded Saddle, Designed For Comfort

Adjustable thick Padded Saddle can greatly alleviate your discomfort caused by a long journey and all-round buffering allows you to feel what is the comfortable riding. You can adjust it according to the height. Appropriate height for this bike is 5'4''-6'3''.

Maxfoot 750W Hub Motor

The motor of MF-18 P is Maxfoot motor developed by Maxfoot and a well-known manufacturer. While guaranteeing the quality of the motor, it also improves the performance of the motor. At a rated power of 750W, the Maxfoot motor can output at least 1050W of power. There will be no security risks due to its high performance.

Maxfoot Lithium Battery

In order to ensure the long-range of the MF-18 P, Maxfoot teamed up with well-known manufacturers to develop a 13Ah Maxfoot large-capacity battery. As the energy support of MF-18 P, we attach great importance to its quality. We need to ensure that it does not have any safety risks while providing energy. Therefore, the Maxfoot battery is a very successful battery.
Maxfoot 48V 13AH Lithium Battery
750W Brushless Geared Hub Motor
Variable Speed Control - 1/2 Twist Throttle
Maxfoot 5 Inch LCD Display With USB Port
Maxfoot 25A Overall Waterproof Controller
Water-Resistant Connectors and Wiring Harness
Integrated Head/Brake Light
6061 Aluminium-Alloy Frame
80-100mm of Travel Front Fork Suspension
Mechanical EL555-RT/EL550-RS
180mm F/R Alloy Disc Brake
Shimano M-310 derailleur & 7 Speeds gear
Rated For 800 Charge Cycles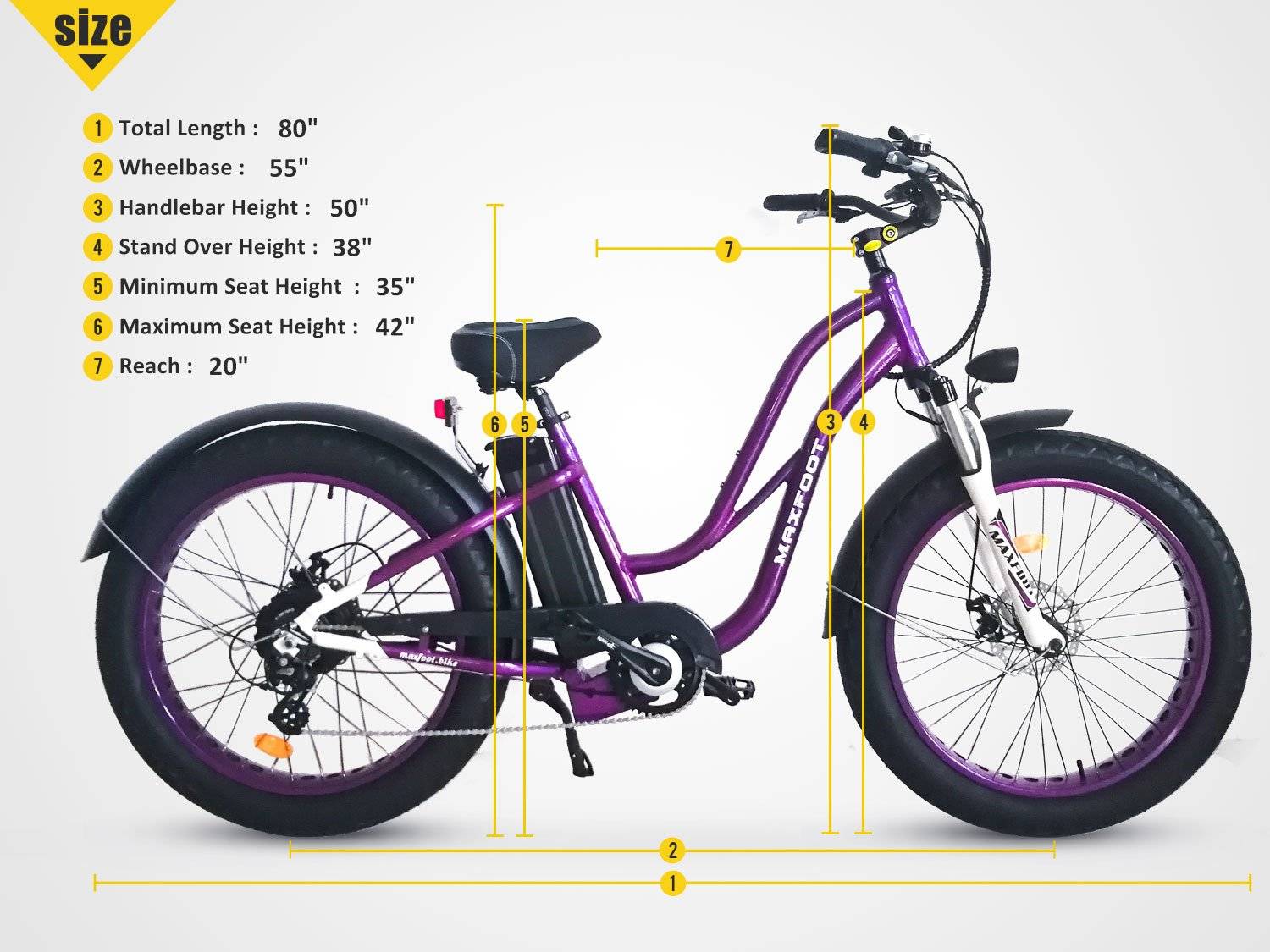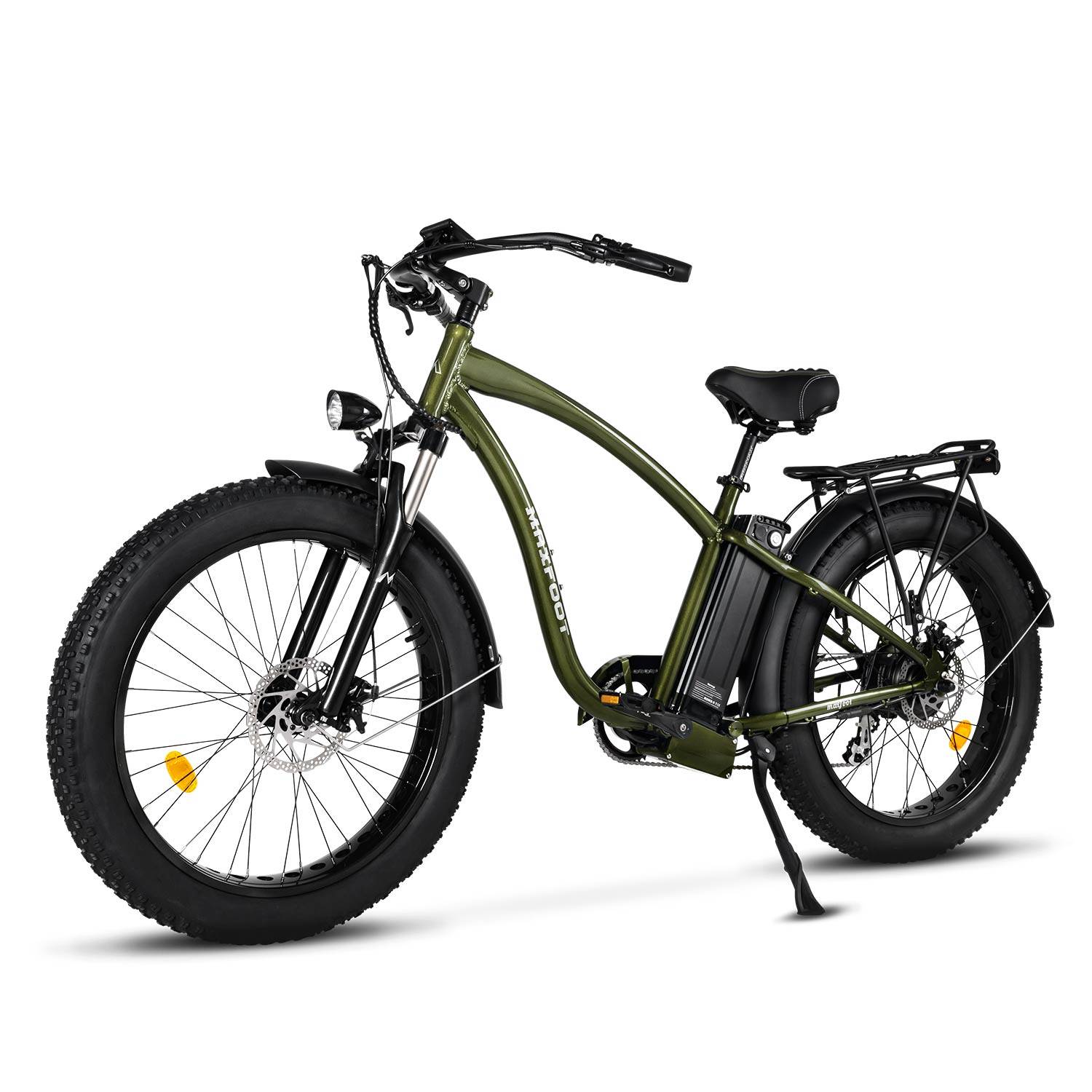 Looking for a cruiser bike more domineering?
The MF-18 P is a great choice if you want many of the same features as the MF-17 P but with a more domineering classic design.
Maxfoot offer free shipping to all 48 Contiguous States in the United States

1.Processing Time
Your in-stock order will be shipped out from our warehouse within 1 to 2 business days after we received your confirmation email. Also order placed on the weekend, holiday or order received and confirmed after 1 pm on weekdays will be processed the next working day.

2.Transit Time
Once the item been shipped, you will receive the tracking number immediately to the email provided to us during checkout. You also have an option to check the updated info in your Maxfoot account. Delivery times will vary depending on how far the destination is from our El Monte warehouse.

Are you living in Hawaii or Canada? No worries, even we can't get you the Free Shipping but we promised we will not charge you any penny more than the shipping carriers quote us. Please send us an email and we will be very happy to get you a quote to your shipping address.

Who Shipped My Products?
We ship via UPS and FedEx ground for most electric bicycles, USPS for small parts and accessories(signature not required), and Road Runner and Estes Express freight for mopeds and tricycles. We order signature required delivery on every bike order over $300. You will need to have someone over the age of 18 present at the time of delivery to sign for the order.
MAXFOOT Warranty

Regarding all models:
Every E-bike is covered under warranty for the original owner against all manufacturing defects in material or workmanship. Warranty parts will only be shipped within the continental United States and Hawaii.


1.MAXFOOT E-Bikes Limited 1-Year Warranty:
Electrical parts: motor, battery, controller, LCD display - 1 year
Mechanical parts: forks, stem, handlebar, headset, seat post, saddle, brakes, lights, bottom bracket, crankset, pedals, rims, wheel hub, freewheel, cassette, derailleur, shifter, throttle, wiring harness, kickstand, reflectors, and hardware – 2 years technical support

Remark:
If you purchased a bike and had it then shipped to another country, parts will only be sent to the country in which the bike was originally sent.


2. What Will We Do to Correct Problems with Your E-Bike?
If a component is deemed to be defective or damaged without user error or abuse we will issue a replacement part. We will assist you in replacing any defective part.
We will replace any parts deemed to have been damaged during shipping.
We will provide the owner with a replacement product if the product cannot be repaired after a reasonable number of tries attempts as determined by MAXFOOT E-Bikes.


3. Warranty Exclusion:
Normal wear and tear are not covered under warranty for components.
The battery warranty does not include damage from power surges, use of improper chargers, improper maintenance or other such misuses, normal wear or water damage.
Inappropriate use / maintenance / operation / transport / upkeep (refer to manual / instructions)
Damage resulting from omitted or incorrect adjustment(s) or worn components.
Terms of Warranty
This warranty only applies to the original owner of a MAXFOOT E-Bikes bicycle.

Only in extreme cases will an entire replacement bike be issued, in these cases the original bike may have to be shipped to the MAXFOOT E-Bikes facility for inspection/repairs before a new bike is sent out.

If repairs can be made, a new bike will not always be sent.
It does not cover the installation of parts or accessories not originally intended or compatible with the bicycle as sold, operator error, abuse, water damage, extreme riding, stunt riding, or improper follow-up maintenance.
This warranty does not include consumables or normal wear and tear parts (tires, tubes, brake pads, cables and housing, grips, chain, spokes).
In no event shall MAXFOOT be responsible for any direct, indirect or consequential damages, including without limitation, damages for personal injury, property damage, or economic losses, whether based on contract, warranty, negligence, or product liability in connection with their products.


4. Claims
All claims to this warranty must be made through MAXFOOT. Proof of purchase may be required with any warranty request. Before making a warranty claim, we suggest that you contact our Technical Support team at support@maxfoot.bike as there may be a simple fix for your problem.

Valid warranty claims will be processed through MAXFOOT Bikes within one year of initial purchase. Warranty claims may be submitted to support@maxfoot.bike.



5. Shipping Damage Claims
Note any damage to your product(s) on the Bill of Lading before you and the driver sign-off on the shipment.
Take pictures of any damage that is found, and date the images when possible.
Keep all packaging and paperwork until the inspection process is complete.
Report damage claims within 10 days of delivery to a MAXFOOT customer service representative. Please contact our Technical Support team for return/replacement instructions at:
support@maxfoot.bike
Tel: 818-305 6122


6. What Will We Not Do?
MAXFOOT will not replace any part without first seeing photos or video of the damaged part.
We will not offer the warranty service to second owners.
We will not replace any part damaged by the user.
We will not pay for any third-party service or part replacement unless agreed upon prior to the fix.
MAXFOOT will not cover any damage that may occur during shipping if the owner sets up their own shipping option or if the bike is shipped using a freight forwarder or similar service.
Please note that the return and refund policy only applies to the e-bikes purchased from our official website.


If the product is damaged or defected upon arrival, please contact the MAXFOOT e-bike support team. They will determine whether the product can be repaired or not, and initiate the exchange process if it is not repairable. In that case, please kindly make sure that the product is returned with its original packaging. We will send you a new bike after we received the old one. The time for you to receive the new bike may vary depending on where you live.

If the product is intact upon delivery, but you do not like the bike and would like to return it. Please kindly send the product back in its original packaging after getting permission from Maxfoot. We will charge 20% handling and shipping fees from the total amount, and refund the rest to your credit card.

Remark:
1. If you are shipping an item over $75, please consider using a trackable shipping service or purchasing shipping insurance. We don't guarantee that we will receive your returned item.
2. All returns will be inspected for damage. Please package your return item properly to make sure no damage incurs during the return shipping process.
3. If the product is new and intact, a refund will be issued to your credit card in about 7-10 business days.

MAXFOOT, retain the final rights for any returns or refunds.
They seem unreachable
There was an issue with manufacturing: Essentially the Front break was wired wrong. This made putting together the bike as it was shipped impossible: the front break cable would wrap around the neck and prevent the handlebars from turning in both directions without putting extreme tension on either front brake cable, or other cables. I immediately called their service phone number, and left a message to this effect, and told them to CALL ME ASAP. I also emailed their support channel with an S.O.S. about this issue. I got a confirmation that they received the comm, but that was it. Eventually, I was able to figure out how to rewire the front brake cable properly, but now am unsure if the front brake is going to work properly. I assume it needs further adjustment. Ironically, I bought this bike from this particular manufacturer BECAUSE I was able to reach them by phone. However, when there was an issue, suddenly communication stopped, and I was NO LONGER able to get anybody on the phone. The STILL HAVE NOT RESPONDED to my initial issue. My concern is that support evaporated the moment the product was shipped. Unfortunately, that issue eclipses any review I might do on the hardware itself. If management will correct the communication issue, I would be willing to reevaluate the product. BUT THEY SHOULD RESPOND TO LOGGED CUSTOMER ISSUES before sending out a request for review in my opinion. But my advise would be for them to "get it together - and take care of your existing customers before worrying about new customers." ANSWER YOUR PHONES.
Needs 2 upgrades for my liking
This is a great design, but needs some mods, so 4 stars.

CONS: The seat is uncomfortable for me. When I take off I tend to slide off the back of it, so I'm replacing it. The handlebars are too wide to fit thru a basement door. I'm replacing them with narrower ones that don't sweep back as far. The extra large cruiser handlebars also make it difficult to turn around; the ends of the handlebars tend to jab into me while I make a tight turn.
PROS: Great ride. Easy battery removal/install. Locking key needed to start. Easy display. Does about 25mph. Comes with back rack. Integrated front and rear lights with brake light. Makes a great cargo bike. Beautiful bike, color, paint job, and welding. Quicker charge time.
PROBLEMS: At around 12 miles, the front brake lost grabbing power; that was a simple adjustment on the caliper. At 13 miles The crank assembly started making a banging noise and the motor started making a whining noise. Those noises disappeared after an overnight rest. I put in a support request in case it becomes a recurring problem.
i received it within a week of ordering, exactly as described and a small amount of assembly was required. everything was included (no parts or pieces missing) and it's fun to ride every day. great job Maxfoot people!
Don't need help
Just trying to look leave people alone till they need help!!!'